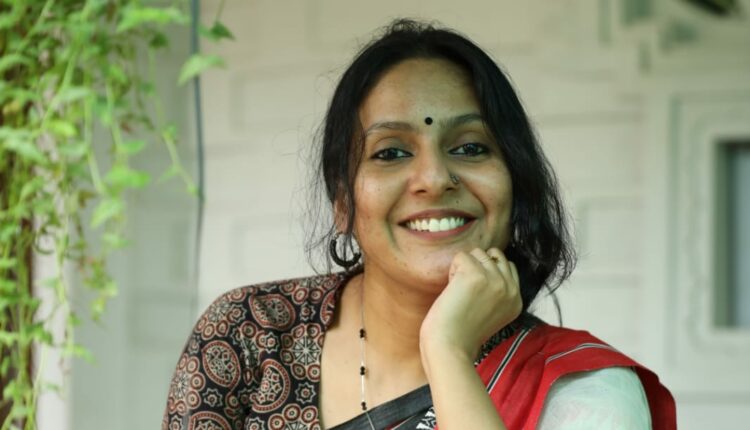 Men who are silly and talk against feminism have been causing a lot of pain: Shruthi Sharanyam
B 32 Muthal 44 Vare is a daring and inspirational movie. From body politics to gender sensitivity, director Shruti Sharanyam beautifully put forth stories of six women from different segments of society effortlessly. A format that might sound and look familiar, however, brings a breath of fresh air with intriguing stories that speak politics that need discussions in today's society. It is for this reason that the movie has recently bagged Kerala Film Critics Award under Best Film category. Shruthi also won Padmarajan Awards under the Best Screenplay Writer category.
Whilst sharing her excitement and thoughts, Shruthi Sharanyam speaks to Kavya Kamal about her cinema, its struggle and the advent of her first feature film!
Congratulations on getting great responses to the movie! Now that the movie has screened for weeks at multiple places, how do you feel?
Thank you so much! I feel overwhelmed because the film has been accepted by various critics across the state. Apart from that, the cinema also got appreciation and critical acclaim from national-level critics like Anna Vetticad. The film was also screened across the state with the help of many film societies, who are generally serious viewers of any cinema. Getting acceptance from their side meant a lot as well!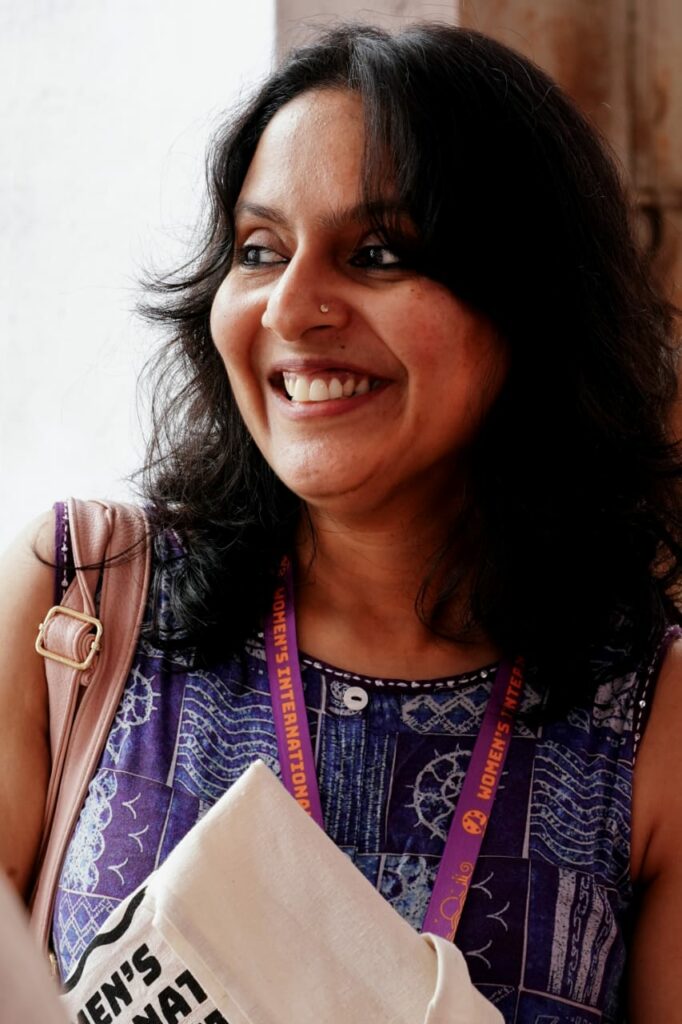 How favourable was KSFDC's funding for the movie? As a debutant in a feature film, how do you see the process of releasing your first movie under government financing in hindsight?
The most positive thing about KSDFC's funding was the freedom I had over the film's content. If I had approached some private producers for this particular script, interference and changes would have been there. I had my own space to create a film per my vision and choices, and the process was easy. There was also a jury appointed by the department, which later selected me and contributed to the script's evolution. Under the training of the same jury, I was able to bring a lot of positive changes to the movie. I must be thankful to them for choosing me because otherwise, it wouldn't have happened.
Without a doubt, B32 Muthal 44Vare  has a powerful take on multiple socio-political conditions of women as well as men. Even though it strongly aligns with feminism and sisterhood, how well do you think the men would receive the movie? 
The critics who commented on the film were mostly men! I am getting a lot of positive reviews from men who are serious film viewers. However, men who are silly and talk against feminism have been causing a lot of pain. Yes, there were trolls created by a section of men lately by blaming and putting me on the spot. Nonetheless, I will take only constructive criticism and not destructive ones.
Very often, women-centric movies hit hard with messages with too much preaching and antagonizing men. However, here we see them as vulnerable and sensitive. Do you think this narrative needs to be discussed and seen more on screens? Also, was it difficult for you to conduct storytelling straightforwardly and yet so beautifully?
It was a little difficult for me to put across the theme as a movie seamlessly without being preachy. It was not an easy task at all. I had to rewrite many dialogues and situational scenes because if I had become loud about certain things, the film might have turned preachy. Jury members like Late John Paul, sir, had helped me with the scripting and editing.
Like any other filmmaker, I wish my movie to be discussed on a wider scale, but unfortunately, the theatre audience was much less. With the advent of OTT platforms, people do not prefer to go to the theatre regularly comparatively. It has actually affected the viewing patterns of cinema, and with my project being a govt production, OTT is not an option. Keeping these things in mind, I have been consistent in spreading the word about watching the movie in theatres.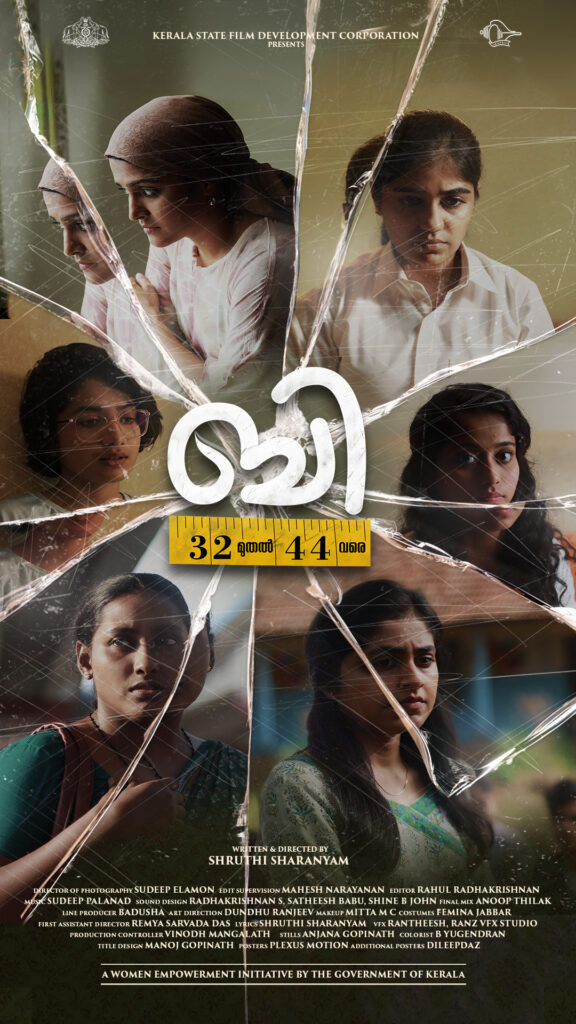 The movie blended newbies like Ashwathy and experienced artists like Sajitha Madathil and Remya Nambeesan. Can you share your experience with us?
Working with actors has always been a great pleasure because I learn a lot from them. Artists like Sajitha Madathil really bring an edge to the character. Their process of entering into a character is really interesting to observe. She always discusses the backgrounds of the characters whilst picking them. I think such exercises are also imperative for me as a writer.
However, working with newbies like Ashwathy and many others is also an experience because of the amount of effort and hard work they put into the character. It is truly commendable. I really appreciate them for the things they did for the character and the film. I also hope they retain that quality in the upcoming projects.
The movie has satirically shown the necessity of sex education and body positivity. It indeed starts from school, and ironically that's the place where things are easily misguided and stigmatized. How do you think we can clear that air?
Gender sensitization and sex education are two different grey areas our school education system still has. Unless the teachers and the system changes, things will take time. The teachers should first have a clear understanding of such things. I recently read a story about the death of a 13-year-old girl who was a victim of sexual abuse. I always wonder why girls dont feel safe speaking about abuse and traumas, which clearly comes from a lack of sex education and related topics.
Therefore, it should undeniably become an integral part of society, and teachers should be sensitised firstly and lastly.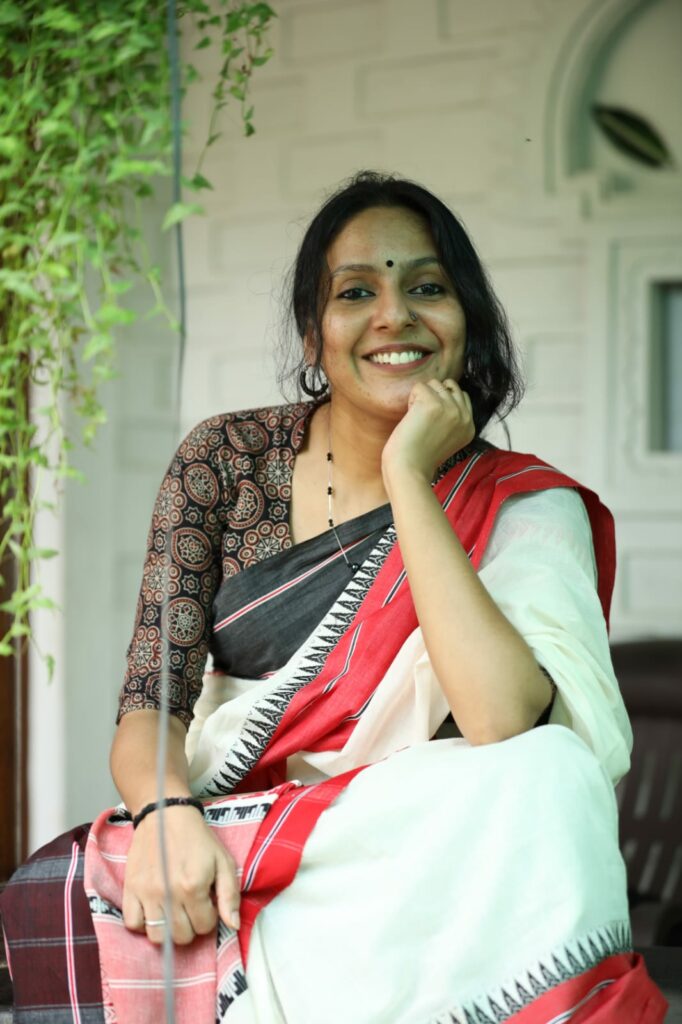 How long have you been dreaming about becoming a director? Is it challenging as a woman in today's times? With women-friendly spaces in the state's film department, how would you describe your experience taking all of these factors into account?
First of all, I have been in the industry since 2016. I have been the director of advertisements, documentaries, and music videos for a long time. I had been an independent director and earned my bread. Apart from my passion, it has been my job as well.
However, B32 Muthal 44 Vare is my first feature film; the length of the works I did never mattered. I have been interacting with this medium for a long time and believe everything is a film!
Regarding a women-friendly workplace, I think our industry is slowly shifting to that pattern. Certainly, many things need a lot of change. However, you can see atleast one department led by women these days. It is a positive aspect, but we have miles to go, and it is one of my dreams.
Speaking of my movie, I had nearly 30 women in the project, including the department head. As a woman, I feel it is my responsibility to include more women and make them part of the process.
We can't wait to see more of your movies on the big screen! Could you take us through your projects in the pipeline?
As of now, I have not been thinking about new projects. I actually require a much-needed break, and I will start afresh. However, I will keep on making films. As I said earlier, the length doesn't matter. It could be a feature film, a documentary, or even a short film. I will continue my work and be present in the industry!
Men who are silly and talk against feminism have been causing a lot of pain: Shruthi Sharanyam