Fight for India, the battle is long: JNU SU president
Quoting Eduardo Galeno's lines that call walls as the publishers of the poor, Sai Balaji, JNUSU President,  in an open letter to the Vice-Chancellor of Jawaharlal Nehru University, has expressed his anguish and disagreement against the alleged orders of VC that has asked the students to remove wall posters pasted all over the campus. Considering it as the destruction of the democratic ethos of the country, Sai talks to Kavya Kamal about how the campus will be resisting this move. Adding about how democracy is under threat by the "fascist" passes, Sai also added a message to the students of the country.
Could you please elaborate about the VC's orders of pulling down wall posters?
The VC is trying to install a fascist regime within JNU like our honorable Prime Minister. The government doesn't want people to talk. My VC doesn't want students to study and think. Our wall art inspires students to think. Hence this is part of larger propaganda to install one agenda and murder the idea of thinking.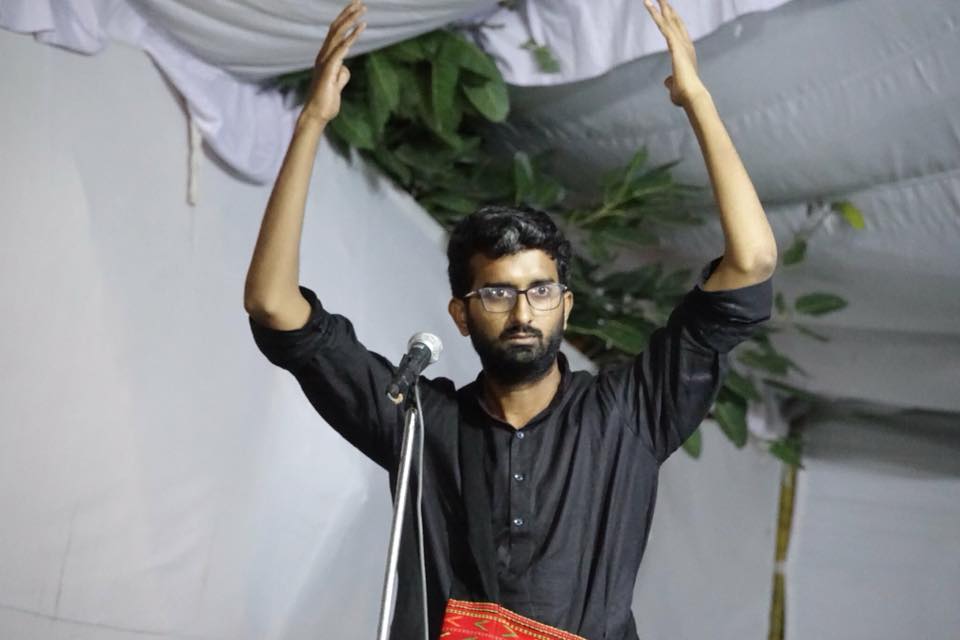 How is the JNUSU planning to oppose this whole move? 
We marched through the campus and defied this illegal law of defacement. We believe barren walls and empty libraries are actual defacement of the university. Walls have to speak, they have to narrate stories and JNU always stood for that. If JNU VC wants to jail us for wanting the walls to speak about Bhagat Singh, then what difference is there between the British colonizers who hanged Bhagat Singh and my VC? 
How far do you think the college and university politics has been attacked or tried to be fettered down by the opposing forces or administration, here in the campus? 
They tried to annihilate us, burn us down through repression. However, our politics is for positive change in society. We are the seeds; we rise from the rumble to grow into a new world. 
Recently the administration had suspended you without any justification. How did you cope up with this? 
I was prepared for it. My parents weren't. They were shattered, especially my mother. They broke their backs and slogged hard to get me and my brother educated. If it wasn't for the constitution of India, we would have never reached where we are at this time. Today, our democracy and the constitution is under threat. I must resist this. I have been academically suspended for speaking the truth. What else can the fascists do?
Since 2016's whole episode of sedition and the doctored videos unfurling places, to what extend has JNU become the main target of different media houses and the government for that matter? 
JNU is target by fascists especially the RSS because we believe and live in the ethos of our democracy and strikes, to ensure the letter and spirit of our Constitution. Those who believe in Manusmriti i.e. RSS, will surely have a  problem with us, right?
Why do you think JNU is being continuously targeted? 
We stand for India. We stand for equality, liberty, and justice. We strive against every injustice. RSS wants to perpetrate injustice through its communal, xenophobic Hindutva agenda. 
Do you hope that the students of JNU can withstand and oppose these direct assaults from the government and the administration always? 
We have been fighting back better than the main opposition of this country. We are resisting hard and will continue to do so. 
Has the student's politics in this country changed from the dawning of the Modi government? 
Youth is politicised. We want a better future, hence we are collectively resisting this fascist government.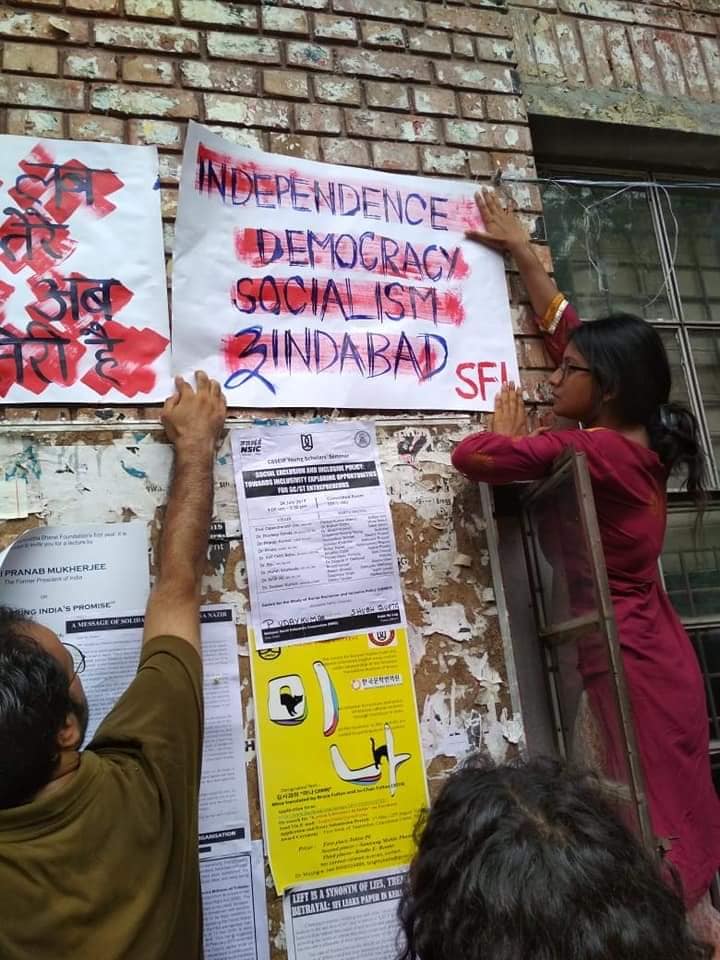 How have Modi government's policies impacted the higher education in India?
They have destroyed it. There is no higher education left. It is propaganda. Grant system has changed to a loan model. Vacancies of teachers are still lying vacant. Universities are being sold to corporate. Students are forced to abide by the dictates of the corporate money and government's propaganda 
Where do you see the position of left politics per se in coming years? What challenges do you think the ideology as a whole will face in the campuses?
Where there is oppression, resistance and where people's strive to ensure humanity exists, left politics is alive there. Yes, we are resisting and fighting back. We are learning from our mistakes. But we haven't given up. 
What message would you like to strongly send to all the students unions of this country? 
Read Bhagat Singh, imbibe ideas of Ambedkar. Remember this is Gandhi's India. Remember who worship Godse, are in power and parliament. The battle is long. We will have to fight for India.
# JNU SU president