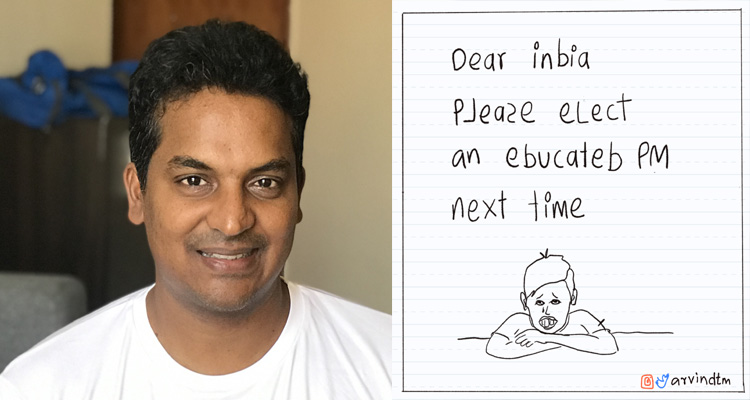 While Narendra Modi's insensitive comment on dyslexic children was drawing flak from all over the country, a doodle featuring Ishaan, the dyslexic kid from Aamir Khan's Taare Zameen Par, appeared on social media websites and became a sensational hit. Aravinda Tegginamath, the cartoonist behind it, is yet to come in terms with the instant fame. Here he is opening up to Jestin Abraham about his work, career as a cartoonist and his take on country's current politics:
The doodle lambasting PM Modi's insensitive comments on country's dyslexic children has gone viral. Was it expected?
I have been drawing cartoons and doodles for more than a couple of years, but this one was different. May be people could connect to it emotionally with the helpless face and handwriting of a dyslexic child being featured. Even the choice of using the copy book canvas was deliberate.
I am getting messages from such remote parts of India and it is overwhelming. My previous works are being viewed and evaluated, and I am duty-bound to improve in future. It is encouraging to see more people appreciate my art.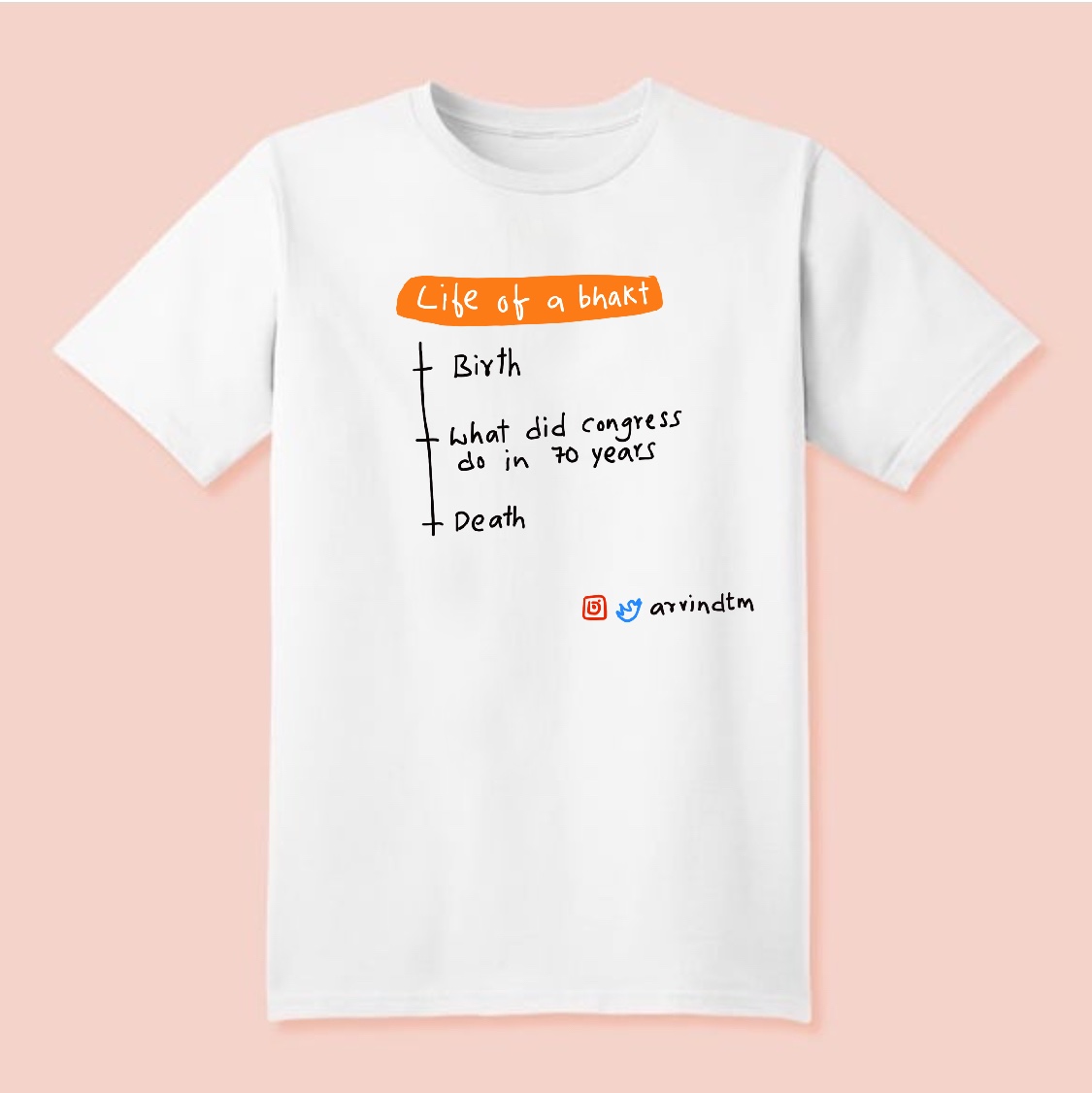 How did you come to that doodle?
The first thing I do, as I wake up, is scroll through my Twitter feed and watch out for political developments. When I saw Prime Minister Narendra Modi's video clip making a remark on dyslexia, my first thought was why would somebody want to sound funny on a sensitive topic? Why would anyone want to throw a political punch? That was just a student gathering and clearly not the platform.
I expected the Prime Minister to be empathetic and sensitive in his response. The remark was distasteful and hence had to be called out.
I sat up on my bed and thought about my response for a few minutes and went straight to my iPad. I finished the sketch in probably five minutes.
I posted it on my social media account like any other day and carried on with my other works.
When I checked an hour later, there was a flurry of responses on my twitter. That actually surprised me. Normally, I have my regular followers who like and comment on my doodles. But that hour, it felt like people from another universe have descended upon my page.
It shows you are highly politically sensitive.
I am a visualiser first and political news junkie next. I am immensely interested in presenting ideas in the most simplistic way possible.
Sometimes political issues could be complex for a commoner. I feel picturisation of an issue helps in communicating it better.
My doodles strive to educate. They are condense and present a big picture of the story in a humorous way. Doodling is a great form of expression to achieve all these three at the same time.
I am a minimalist when it comes to my art style. My doodles reflect these characteristics – clean background, minimal line art, few colors and short title.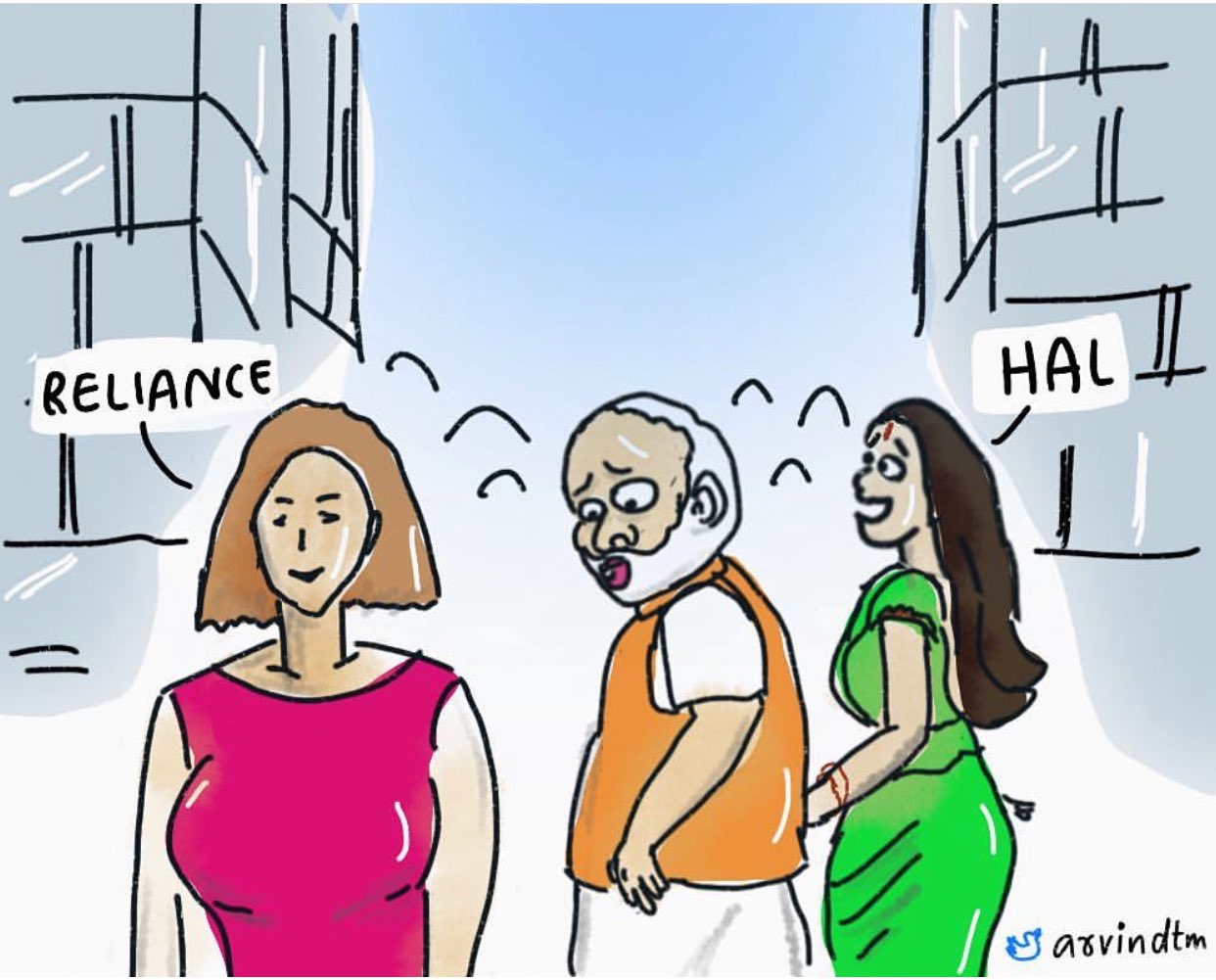 What is your artistic background? Are you formally trained?
I was born and raised in Shivamogga. I speak Kannada, English and some broken Hindi. I am a graduate in electronics engineering. And like everyone elsein those times, I worked as an IT engineer in telecom companies in Bangalore before I moved to Boston.
Though I have had a highly technical job in wireless networking throughout my IT career, I always thought I had an artistic side to me which hasn't been tested. So I had to keep that side of me alive. I was not formally trained in art but had always kept that part vibrant. My only academic exposure was a diploma course in advertising. I couldn't become an adman, but thankfully I am now applying some of the theories on my doodles.
Now you are taking a break from your profession. Do you plan to concentrate more on the creative side?
Yes, I was in Boston for the last eight years working for a telecom company. I have been a wireless network engineer looking after network infrastructure of major telecom companies.
I used to scribble sketches in my notebooks for long but you ask me an exact date, it should be sometime in May 2016 when I happened to watch Arnab's Frankly Speaking show on TimesNow. Arnab was interviewing PM Modi. In the interview, Arnab was not himself. He was not the Desk Thumping Macho Arnab that we all knew. He was playing soft ball with the PM. That was funny. I wanted to capture that moment. That was my first doodle.
Doodling was something I always enjoyed doing by the sides. This sabbatical break gives me ample time to pursue my passion. I am planning to design T-shirts with my art work and brand it. That plan is still sketchy. Hope it works out.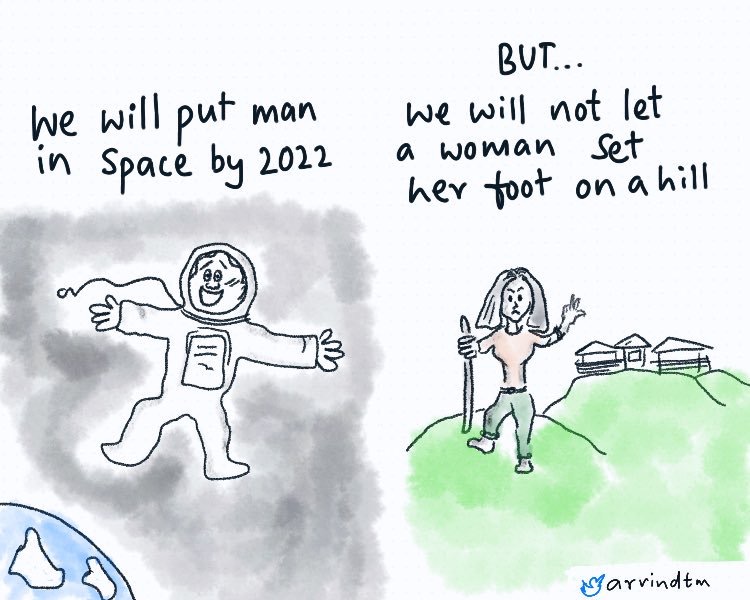 How do you evaluate the BJP government?
My doodling history is not long. I started in only 2016. So I have seen only NDA government in my brief time.
I am not a cheerleader of this government. There were bigger hopes from this government with the kind of mandate it received. I am disappointed that it is high on pomp and show and low on delivery. I will give two and a half for Modi's governance and 10 out of 10 for event management and marketing.
Your cartoons are more political than anything else…
Since I follow political developments much closer than say cricket and Bollywood, my doodles follow my news interest.
I actually got drawn into the politics during the India Against Corruption (IAC) movement in 2011-12. I followed the IAC movement minute to minute. It was like a political thriller unfolding in front of our eyes. I owe much to IAC for making me a political being.
What is your prediction for the upcoming Lok Sabha elections?
Despite Pulwama and air strikes, it won't be an easy game for BJP, I feel. Don't forget, BJP have to make up for the losses it may incur in the Hindi heartland. I think the outcome in Uttar Pradesh may hold the key.
Also, votes from rural India would be a crucial factor. Recent state assembly elections also indicated that rural voter base is moving away from BJP.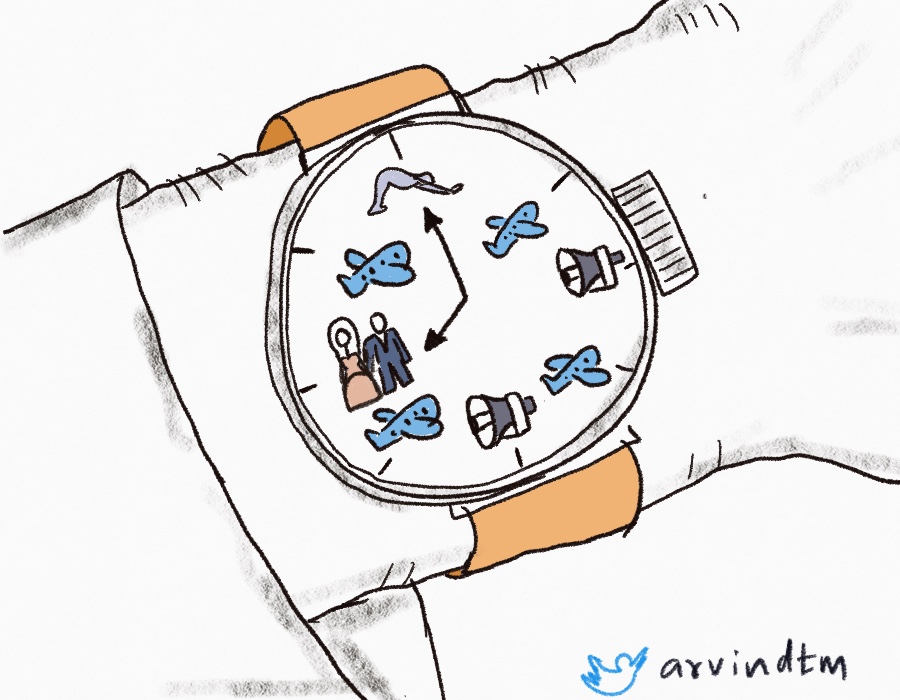 How do you make a doodle and how much time does it take?
Though I don't step out for work now, our 1-year-old baby Adamya is keeping me busy almost all the day. I have to use the very little time I get when he sleeps during the day.
I catch up some evening TV in the night to take stock of the day and see what the leading story of the day is. But much of my news source comes from twitter.
I have a curated list of twitter feed which helps me catch up on all the latest on the politics. I save the ones that can be a potential topic for the doodle. Once I pick the issue, I follow both sides of the argument and let the topic soak in my head for a few hours. I also check on what other cartoonists are up to. I reach for my iPad only after I have some vague idea of what I am going to draw. I sort of do a mental sketch and try to imagine the doodle from an audience perspective, even before it is drawn.
So, the ideation part is slightly longer. But the part of rough sketch, inking, colouring and finally thinking of an appropriate title, the whole process probably takes half an hour. It used to run into hours earlier, but I am getting better at it.
The aim is to get at least one idea out of the head everyday, consistently. I believe only when you challenge yourself on a regular basis that you improvise your visualisation abilities, just like any other skill. I have seen in the past, whenever I go on for few days without getting any doodle out, am pretty average for first few days and before I start feeling better.
How much your family supports your artistic endeavors?
My wife Nirmala is my first critic. I show her my first sketches and watch her reactions. Her personal opinion is that my sense of humor is somewhat quirky and many fail to get it when they see my work for the first time.