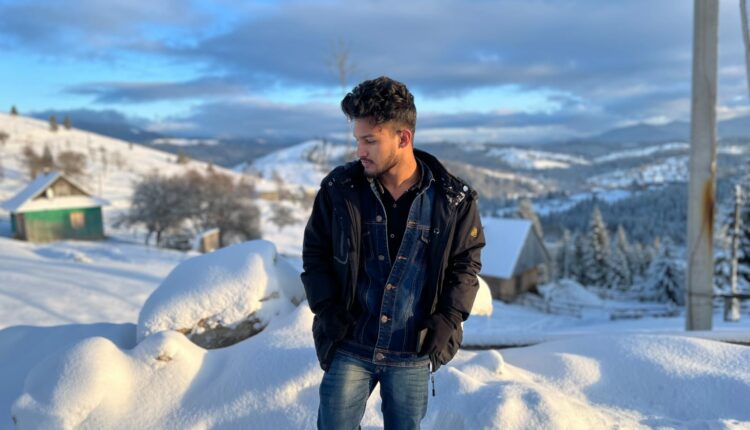 "I am concerned about my studies; I really wish to go back soon"
On 20th February, the advent of the day started as a complete disaster with war breaking on the borders of Ukraine. For Amal and other hundreds of Malayali medical students, walking across the cold and bloodshed was a dreadful and unforgettable experience. However, the hopes of finishing their education and becoming full-time successful medical professionals are skyrocketing even in miseries and negotiations at Ukraine and the borders. Amal, a native of Kannur, is a third-year medical student from OOBogomolets National Medical University, Kieve. He shares his experience with us.
Ukraine today is under the flames of war. Was this ever expected by you as a student? How different was the situation before the war?
I am a third-year medical student from OO Bogomolets National Medical University, Kieve. Till 23rd February, we really didn't face a problem, and we, in fact, were not even given any warnings about the war or the serious crisis that was about to happen. We had our regular offline classes those days.
The embassy issued a warning a week before Russia's attack, and we could only realize that booking a seat for a flight was difficult. My parents back home were in a state of panic. They were really scared because of the situation and the information they received through the media was even more horrifying to them.
Till 23rd, everything was under calm, and we were fine until the next day when there was a bomb blast at the airport and the magnitude of danger heightened. We felt that the doors to come home were almost closed as the attacks increased, frightening all of us.
We stayed under the hostel bunkers and let me remind you that its condition was beyond bad because of the dust and dirt.
Nearly four hundred people had to spend hours and days underneath for protection. There weren't any arrangements done for food and other necessary items, and we went spent one of those nights with no food and essentials.
We saw buildings being bombed down in front of our eyes, and frankly, we expected our embassy's help and quick evacuation. It came to our realization that the efforts had to be made from our side, no matter what.
There were no other options for us to come out and reach the nearest railway station as the army had a shoot at site order after the curfew timings. We couldn't walk and reach the destination between the sirens and gunshots. However, we gathered our courage and decided to walk towards the station, and the site outside was absolutely miserable with bloody roads and dead bodies all around.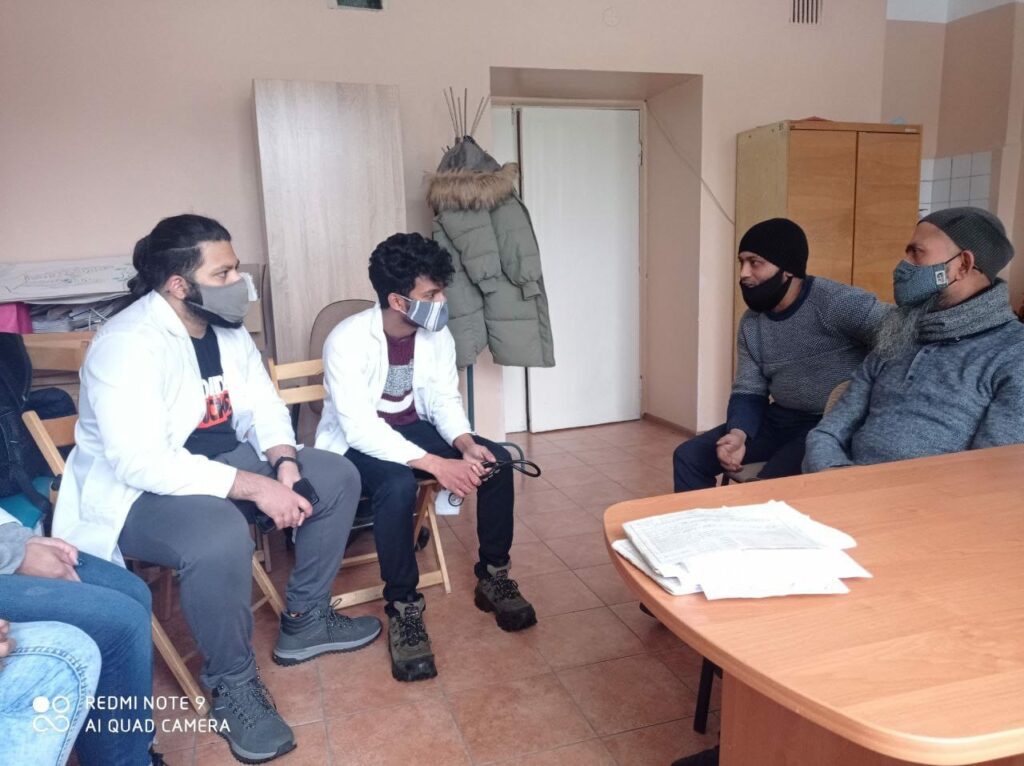 There have been multiple videos surfacing on the internet wherein Indian students were seen getting racially attacked. Do you have something to say about it? Has there been an experience with you?
By the time we had reached the nearest railway station, it was an absolute chaos. Along with Indians, there were many Ukrainians too at the station. Unfortunately, we had an awful experience with the railway authorities there. They were clearly partial towards Indians and helped Ukrainians with trains and other needs.
Indian students were barred with a baton the officers carried to separate them from us. Even the police officials ignored us entirely and helped their citizens with the directions. There were even gunshots when students from India raised voices out of panic. As a result, we missed nearly three trains and contacted media personnel as much as possible because things were getting out of hand.
When we realized that there wasn't any other way to get home, we forcefully jumped inside the next train as we were helpless. Help from any side was invisible.
Did you face any harassment or difficulties at the border?
During the travel, we were told that the borders at Hungary and Romania were closed. Slovakia was the only welcoming border we could come across. Fortunately, the situation there was very welcoming and peaceful. After knowing that we were Indian students, they took complete care of us by giving us all the comfort.
Once we were set to head back, their officials had helped us get through the immigration process and embassy. We returned on 29th to Delhi. From there, we were taken to Kerala House and then to Kochi. The authorities arranged the buses towards the concerned districts from the airport.
Was the Kerala Government effective in addressing your needs? Do you see yourself going back to Ukraine anytime soon? How high are your hopes?
I am from a place called Irutti in the Kannur district. I feel really safe after coming home as the things we had gone through are inexplicable and numbing. However, I am concerned about my studies as I went there to achieve my dreams. I am a third-year student and have been learning work from the clinics and other health institutions. It is indeed my learning phase, and I really wish to go back soon, but the speculations around the war cannot be predicted whatsoever.
Coming to the help from the state government, we were provided with all sorts of necessities without any fail.The government adequately arranged the buses and other facilities.
Considering the present situation, we expect the government to understand the academic shock and breakage we experienced due to the unprecedented war. If we get sufficient aid for our future studies, it will be one of the best things that could help us achieve our dreams.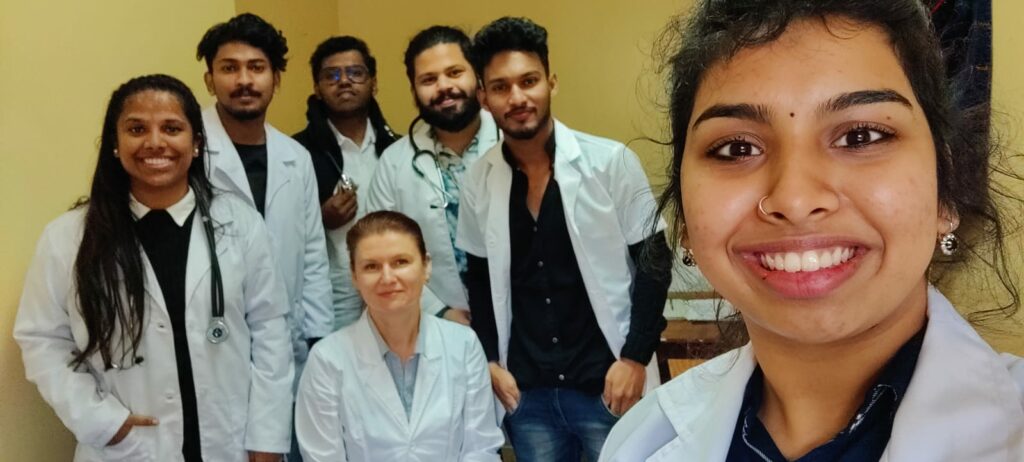 We all know Ukraine and East Europe countries have a lot of Indian medical students aspiring to become professionals. What do you think is the reason behind that? Why have you opted for the same?
The lack of seats and cutthroat competition is undoubtedly the primary reason as to why students choose to study abroad. Statistically speaking, there are only fifteen thousand medical seats available here for which nearly fifteen lakh students compete.
Private institutions are sometimes beyond everyone's reach because of the exorbitant rates. Students like us would definitely look for cheaper yet more efficient options in such situations, and Ukraine is one such country.
From the third academic year itself, we get a glimpse of hospital functionalities, patients, and clinics. The level of interaction with the patients is higher, making students like us more confident and experienced.
To be honest, I don't find any difference academically, and it's just the fees that stop us from thinking about becoming medical professionals. Also, the cultural exposure we get there is a distinctive experience. Viewing all these factors, Ukraine was a good choice for my studies and my career.