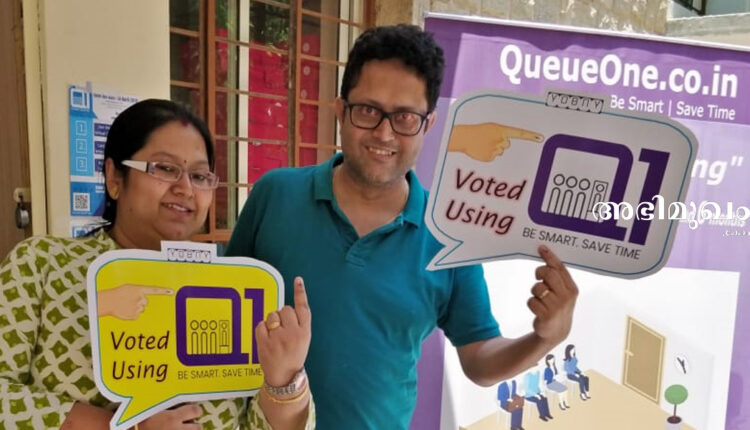 QueueOne: Solving the problem of queuing
Queues are annoying and exasperating at times. Have we ever realized that a person spends at least half-a-year of his life in queues? Now, it's time to 'beat the queues," say Saurabh Vyas and Rathishraj Janarthanan, founders of the startup company YobnnyTech. They have developed a software – QueueOne, a crowd management solution.
QueueOne has gained traction during the distraught times of COVID-19. Social distancing has been the norm during the pandemic andQueueOne came up as a solution. Now the tech startup, led by Saurabh and Rathish, helps hundreds of people to avoid queues at hospitals, shopping centres, malls, and wherever possible. QueueOne was also helpful in managing the long queues at the polling station during the Lok Sabha elections.
Saurabh speaks to Kavya Kamal of Abhimukham.com about how he and Rathish came up with the idea and ventured their entrepreneurial journey.
Saurabh, you are from Rajasthan and Rathish is from Tamil Nadu. Why did you both choose Bengaluru as an ideal destination to set up your startup company?
I hail from Udaipur in Rajasthan, a beautiful city of lakes. But like any youngsters of my times and all the time, I wanted to do big in my life. So being an engineer, I moved to Bengaluru in 2002. The city is very welcoming and cosmopolitan and above all, an epicentre of technology and startups in India. me and my friend & co-founder, Rathish, started to put our ideas together of building a platform to solve all kind of queueing needs! We started talking about this back in 2018, got our startup registered in Nov 2018, and started working on that by Jan 2019.
Bengaluru is a city of opportunities, and we have seen numerous success stories from here. Flipkart, Ola, Big Basket, Zerodha, to name a few. Bengaluru, I believe, helps in realising our dream into a reality.
A resident of Bengaluru for nearly two decades, I have now become a 'Bengalurian' in all terms. I have lived and celebrated my life here, and worked with some of the best companies. So, when I decided to start something of my own, Bengaluru seemed to be an ideal place.
How did the idea of an online queuing system come to you?
Everybody must have had the experience of waiting in a queue at least once in their life. Queues are everywhere – hospitals, malls, airports, metros. It has become so normal and common that we have accepted standing in the queue as part of our lives. But why should we waste our time standing in a queue, if technology could avoid it? We had dreamt of putting an end to queues, else reduce or manage it.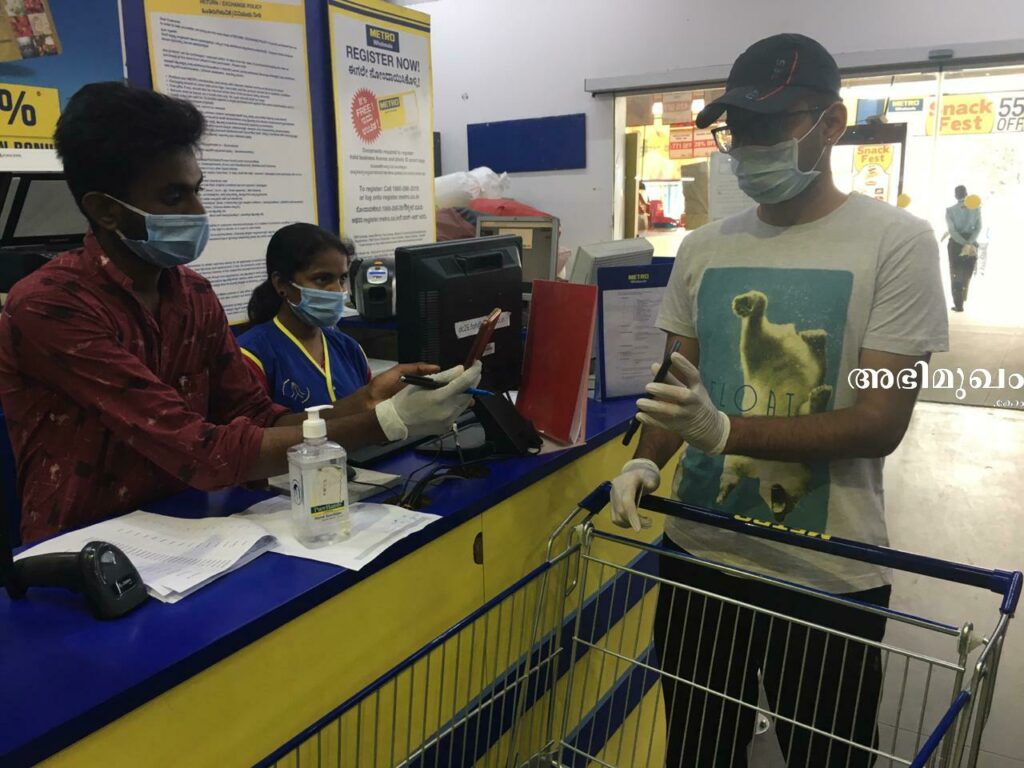 QueueOne is a two-men army. How are you and Rathish managing and running the business?
Our startup is entirely our own money. We haven't received an investment. It is not that we haven't tried for one. But we are yet to do something to attract investment. We started in January 2019. QueueOne is our first product. So we might take some more time to have our employees. At present, it is just two of us. Rathish heads and manages the technology part, and I lead the business and product front.
But during our course of time, we were supported by interns, who have joined us at different time. So far, we have had eight of them. We have also outsourced some of the functions and tasks such as legal, financial, and UI development. Apart from this, we have received tremendous support from various institutions/mentors at NSRCEl, Indian Institute of Management, Bengaluru and Indian Institute of Management, Udaipur.
How have your services helped people during the COVID-19?
Saurabh:QueueOne helps businesses manage crowd and queues by moving them to a digital space. This has been helpful during the COVID-19, as businesses wanted a successful strategy to manage crowd. During this time, we had worked with big names in retail such as Metro Wholesale, Big Bazaar, and Malls such as Forum Malls, Airia Mall. We eventually rolled out our solution for Big Bazaar across India (300+ stores). They used out platform to issue e-Tokens and controlled the footfall inside their stores. We are happy that we had served more than 1.5M users at big bazaar in just 3 months.
Could you throw some light on experiences during the elections?
Work during the elections was a great experience. When we started in January 2019, Lok Sabha Election was the hottest topic. In India, election means a long queue of voters. I approached the Election Commission and put our proposal on a pro-bono pilot basis to use our application to manage voters' queue.
We got the opportunity to manage one polling station. We spent three weeks interacting with voters from that polling station and explained to them the concept. On polling day, we saw many people had shown interest in our solution.
It was great learning for us. The biggest take away was the realisation that tech alone could not solve any problem. It requires behavioral changes in people too!
How was the experience of collaborating with big companies like Big Bazaar?
To be honest, it is draining and rewarding. In the first place, you have to prove the efficiency and usefulness of the product. However, at the same time, it is a great opportunity to garner feedback from real customers. It helps to tighten up the loose ends in our solution and improve the product. Eventually we have a solution deployed across India being used by over half-a-million users monthly. What better could have we asked for!